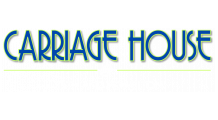 Resident Reviews
|

Recommended: Yes
Joseph - Thank you so much for taking the time out and expressing your thoughts about our community here at Carriage House. Here in the leasing and management office it is our dedication to make sure every resident including yourself has an amazing experience when living here. If there is anything you need our door is always open! Many Thanks, The Carriage House Team
|Recommended: YesRoom is great, hallways could use some work — I love my room and the convenience of the location
|Recommended: YesConvenient and safe — cost- efficient
|Recommended: YesNice and Clean — The price is reasonable, and the room space is large enough.
|Recommended: YesVery Good — Convenient community for students of penn and Drexel. Will recommend it
|Recommended: Yes
No place like home.... — My little corner of heaven after working a highly stressful and sometimes challenging work week once I walk through the double doors and stroll pass the courtyard - I think to myself I made it and can literally put any stress from that day behind me.
Nikkia, We are so GLAD to Welcome You HOME everyday! We are excited to have you and call you a resident! Many Thanks, Michael Brown-McKenna Property Manager Carriage House
|Recommended: YesGood place to live — Like the environment nice environment.
|Recommended: YesGreat place to live — This place is fantastic Beautiful environment, nice staff and safe apartment
|Recommended: YesGreat Place, Great Staff — You get what you pay for. This is an ideal location for a Drexel student or a UPenn Student. If you want to live in a luxurious place, you can go elsewhere and the price will be drastically higher. The staff here is warm and welcoming, Josh is the GOAT and deserves a nice little bonus. Gary is a cool dude. The property manager has changed like 15 times since I moved in BUT every single one of them have been nice, courteous, and helpful. So, I don't know why the turnover rate is high. The maintenance team is not only friendly, but they fix your problems in a reasonable time-frame. I never had an emergency maintenance situation but I'm sure they handle those with the utmost quickness. I know that some people make comments about the walls being thin and hearing people. I could hear some things but it wasn't too annoying. Good place to live.
|Recommended: YesGreat Place to Live — Don't think twice before moving here
|Recommended: Yes
It's good place to live in. — It's a convenient place to live and not far from Derexl University and Upenn.
Thank you for the review! We appreciate your feedback!
|Recommended: Yes
N A — N A
Sheila, thanks for the review and recommendation!
|Recommended: Yes
Good location, large apartments — Good location, staff is helpful, older apartments but good size. Generally good value for money
Thank you so much for your kind words and recommendation!
|Recommended: Yes
Carriage House aka - The Courts Apartments — I have lived at the courts since 2014 while attending Drexel University. The Courts is in a great location to Drexel and Penn, shopping and transportation i.e 30th Street Station, subway, Mega Bus, etc. The Office Staff are friendly and always helpful. The Maintenance staff are always available when the need may arise and do a fine job. I enjoy the character of the building and peaceful environment. Drew P.
Thank you for the feedback. We appreciate the time you took to evaluate Carriage House (The Courts)!
|Recommended: No
Good — good
Thank you for taking the time to evaluate Carriage House. Have a great day!
The views and opinions expressed herein are solely those of the original authors and other contributors. These views do not reflect the views of "www.carriagehousephilly.com", its owners, managers, agents, employees or content providers. No representation or warranty, express or implied, is made or given by "www.carriagehousephilly.com", its owners, managers, agents, employees or content providers regarding safety, accuracy, completeness or suitability of the information or material expressed herein for any particular purpose